Inner-Visioneers
Coaching Groups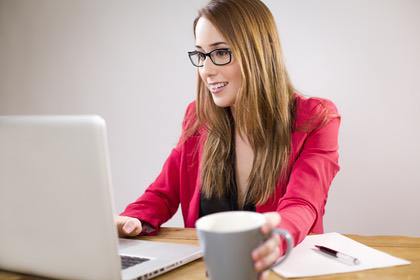 Design Your Life
Join Our 8 Week Coaching Group
Have you spent more time planning your wardrobe than your life?
Do you spend more time choosing what to watch on your big screen than you do choosing what you want your life to look like?
Let's Make This Year Different!
It's your life: Own it. Live it. Love it. And Design it.
What's Included?
✓ a personal 30 minute one-on-one video coaching session
✓ 8 one-hour group video sessions
✓ personalized email support
✓ weekly worksheets and exercises
✓ accountability
✓ group support and input
Outcomes Include:
✓ a one-year plan for the 7 keys areas of your life
✓ solid measurable goals for the 7 keys areas of your life
✓ a breakthrough goal to make massive impact
✓ a strategic plan for each goal
✓ action steps for results
Benefits:
✓ increased clarity & insight
✓ honest feedback
✓ synergy (the interaction or cooperation of two or more to produce a combined effect greater than the sum of their separate effects.)
✓ accountability
✓ greater ownership of your life
✓ a system you can use to consistently design the life you want
Design Your Life
Join Our 8 Week Coaching Group
PRICING (2 OPTIONS):
$349 ONE-TIME PAYMENT

$199 PER MONTH (PAID IN 2 MONTHLY PAYMENTS)
GROUP COACHING:
THURSDAY 

EVENINGS

 

BEGINNING 5 PM PACIFIC, 6 PM MOUNTAIN, 7 PM CENTRAL, AND 8 PM EASTERN.
"We all seem to struggle with something; it helped me to feel not so alone. I developed goals for myself that I would never have come up with on my own. For me it was a rewarding experience and time well spent."
L.H.
"Listening to each other's stories, experiences, and goals, was a large part of the journey to growth and healing, because what one person shared may not resonate, but what someone else shared may click and really impact my forward-movement."
M.Z.
"It gave us the time to think about our goals, to dig deep inside ourselves…"
R.L.
"Working with Peggy was a life changing experience for me. She doesn't force you to make changes, she made me WANT to make changes in my life. She made it possible for me to set realistic, achievable goals and to actually accomplish them."
L.P.O.
"Working together as well as on your own you figure out how to come to terms with yourself, what you want right now and what you want for the future. Nothing is written in stone, there is no judgement. I actually felt as if I accomplished something. It is always nice to feel good about yourself."
R.P.
We have a limited number of spots available. Register now.
Additional group coaching is available for business or personal development
What areas do you want to develop?
Mastermind Groups
The New Entrepreneur
Business with Heart
Inner-Visioneers
Thrivers
General Group Coaching
Business Groups
My expertise: I started, developed, and sold a service business – taking it from 0 to over $4 million in annual revenue. I understand customer service and can often provide fresh eyes and insight. I understand the entrepreneurial journey from contemplating start-up to moving to the next level to creating an exit plan and changing directions.
MASTERMIND GROUPS
Join with other business owners and together we will focus in on your business challenges, explore hidden strengths and brainstorm solutions, Mastermind groups are a great way to uplevel your business, using the power of insight, experience, and synergy.
THE NEW ENTREPRENEUR
Connect with others who are starting a new business or are exploring this path. Evaluate where you are at, where you want to be, and how you will get there. Create a business plan, set goals, and create action steps that produce results. Celebrate success an be held accountable.
BUSINESS WITH HEART
Do you want to make an impact in our world? Do you want to discover ways to bring more heart and soul into your business or work environment? This group focuses on discovering and incorporating your personal values, gifts, and strengths into the world through business and the workplace.
Personal Groups
My experience: I understand positive holistic change, overcoming personal struggle, and what is needed for real lasting results. With over 30 year experience in the field of human development, and a priority on personal growth and development, I truly believe it is possible to love your life, reach your potential, and fulfill your purpose.
INNER-VISIONEERS
Do you want to create a clearer vision for your life? Would you like to discover your purpose and explore ways to reach your potential and have a more fulfilling life? This group is a great way to get in touch with your inner-vision and bring it into reality.
THRIVERS
This group is limited to those who have survived an abusive past or dysfunctional childhood AND are ready to live in the present, resolve their past, and look toward a better, more empowered future. This is not psychotherapy or mental health counseling. It does provide an optimistic and empowering place for forward movement and positive change.
GENERAL GROUP COACHING
This is the place for those who want to experience coaching in a group setting. Each group will address the individual needs of its member in a respectful and safe environment. If you are motivated to create change, are ready to take the action necessary to produce desired results, and want support and accountability – this is the group for you.
Questions?
Please contact us for dates and specifics
702-706-4707
Coaching is not Psychotherapy or Counseling: No diagnosing or prescribing. A therapist is a trained mental health care professional, working with patients. I am a highly trained, certified coach and consultant who uses honed communication skills to support you as an objective and caring partner. You are 100% responsible for your own decisions, actions, and life. You are amazing!